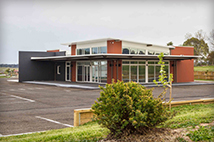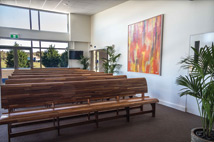 Crematorium
Bathurst Crematorium opened 5 August 2013 and facilities are:
Onsite chapel with large windows looking out over the gardens
Seating for over 100 inside the chapel
Air conditioning
Fully integrated audio visual equipment
CD facilities
External video viewing for large services
External car park
Maranatha Lawn Cemetery
The lawn cemetery was established in 1977 within the grounds of the original Bathurst Monumental Cemetery. The lawn cemetery includes:
Sections 1, 2 and 3 single depth graves.
Section 4 - double depth graves
Section 5 - double depth graves
Rose Gardens within Section 1 for the placement of ashes.
Niche Walls for placement of ashes
Eagle Nest Memorial Garden for placement of shes
Birrallee Baby Section which has a gazebo in the centre for parents to sit in a peaceful environment.
Contact Us
Bathurst Crematorium
Bradwardine Road, Bathurst NSW 2795
Hours: 8.30 am and to 4.30 pm
Tel: (02) 6332 5904 and 6332 6083
Mobile 0455 046 819
Email: bathurst@norwoodpark.com.au